Easy and simple side dishes for dinner, that sounds like a good idea. Don't feel like spending much of time in the kitchen. So I found this recipe from my friend's Singaporean book. Very easy to make and the most important is
"quick"
.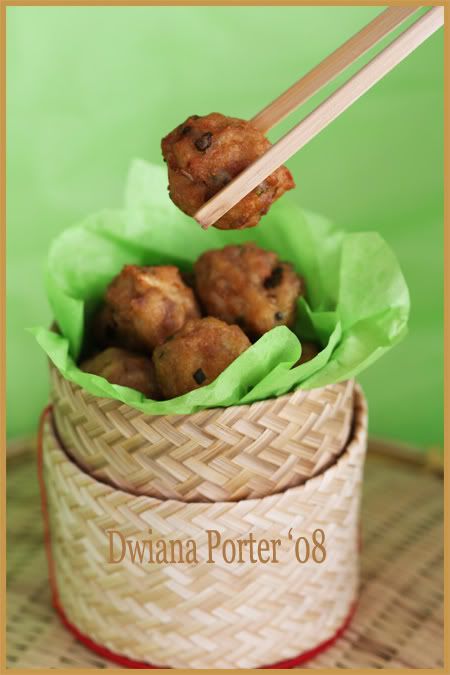 Ingredients:
2 firm bean curd
2 stalks spring onion
1 egg
4 dried mushrooms
100 gram minced pork
4 tablespoon corn flour
Salt
Pepper
½ tsp sesame oil


Soak mushrooms until soft, trim off stems and chop mushrooms finely. Rinse spring onion and chop finely.

Beat egg in bowl, then combine with mushrooms, spring onion, egg, pork, seasoning and corn flour, string to mix well.

Mash bean curd and combine with pork mixture. Shape into balls.

Heat 2 cups oil in wok until hot. Put in bean curd balls and deep-fry until golden brown. Remove and drain. Ready to serve.